A Free, Step-By-Step Guide for Raising Puppies Ages 2-6 Months
Having a new puppy is EXCITING!
It can also be overwhelming and stressful. We get it. Raising a puppy is hard work. And if you're like most puppy parents, you're worried about getting everything 'just right'.
First things first: You're doing a GREAT job!
And second? We got you. You don't need to navigate puppyhood alone.
Practical, Positive Help from Trusted Puppy Experts
Our certified behavior consultants and board certified veterinary behaviorists created this essential Puppy Parenting Guidebook to help you feel confident, prepared, and supported every step of the way.
We cover topics like:
Socialization Do's & Don'ts
Crate Training
Potty Training
Biting & Nipping
Essential Gear
…and SO much more!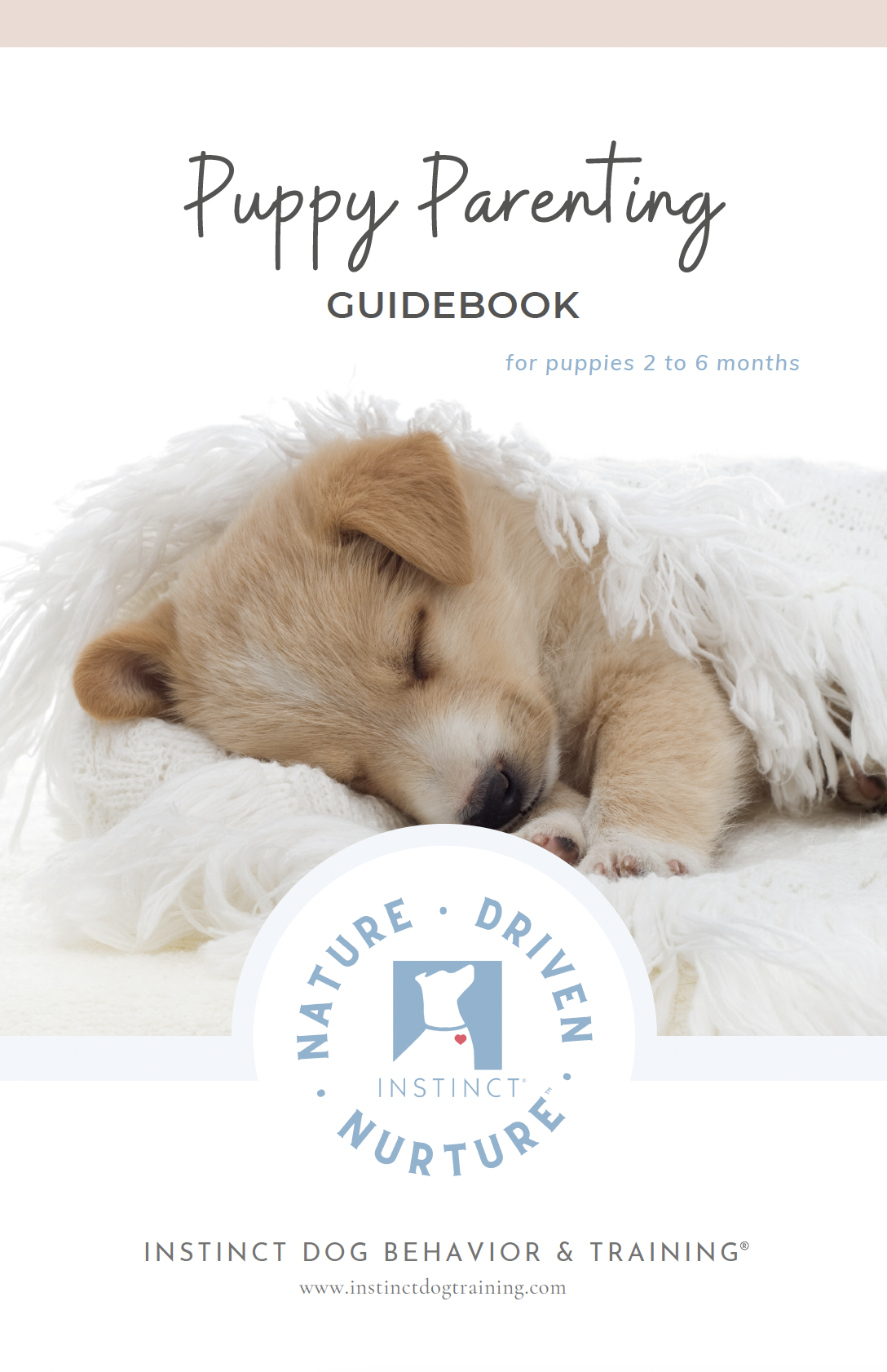 Ready to Get Started?
Download our completely FREE Puppy Parenting Guidebook below:
Need In-Person Support?
We're here to help!
Our certified, veterinarian-recommended trainers offer fully-customized puppy training support in the form of Private Coaching, Home School Programs, and Puppy Raising Camps.
All of our programs include lifetime support via free & low-cost alumni classes; an exclusive, Alumni-only Facebook group; and access to free weekly drop-in Q&A sessions with Instinct trainers.
Find your nearest Instinct Location; we'd love to connect and learn more about how we can help you & your puppy live a happier life together.